Tournament Manager for Pool
 This is free desktop web application that specializes in house tournament of billiards.
---
The entrance is here (Please use bookmark the transition destination)→
※ Enabled browser: Chrome, Safari, Edge, IE 11
---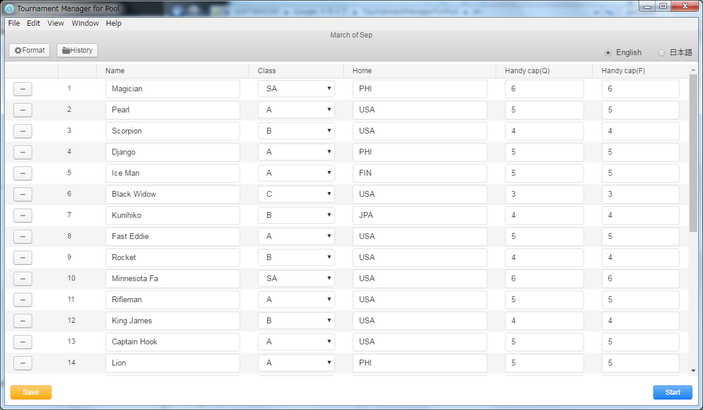 The top page is the entry screen. Number of entries is from 4 to 64.
---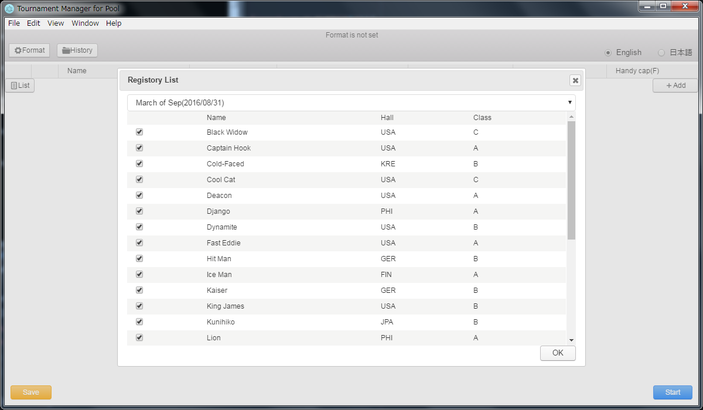 Because from past contestants list can transfer information, it saves also time to manually input.
---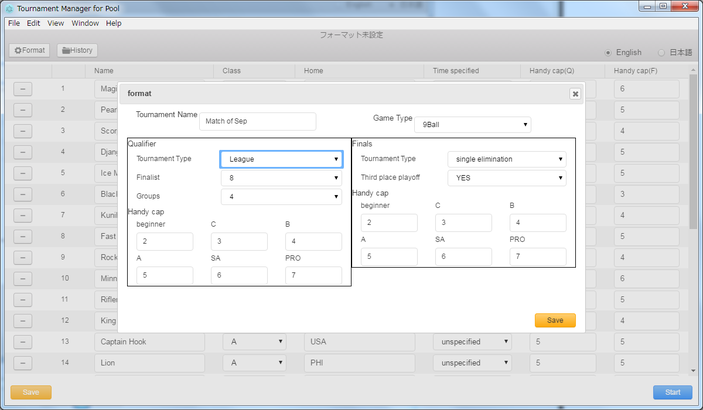 This is format settings dialog.
---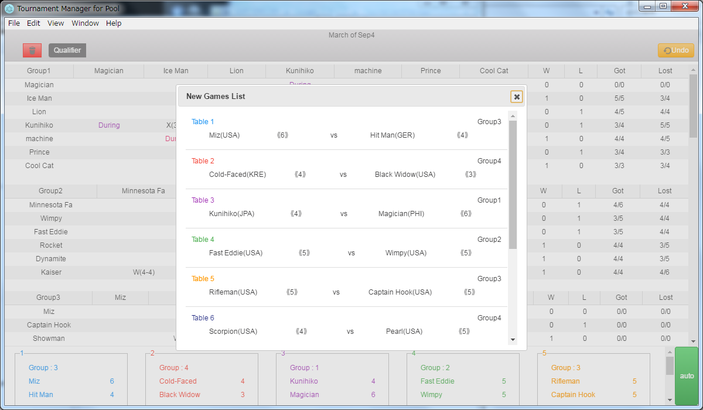 In [AUTO] on the green button on the bottom right, you allocate the game to the table automatically.
By clicking the table tab at the bottom of the screen, you can also allocate the game in the manual.
---
---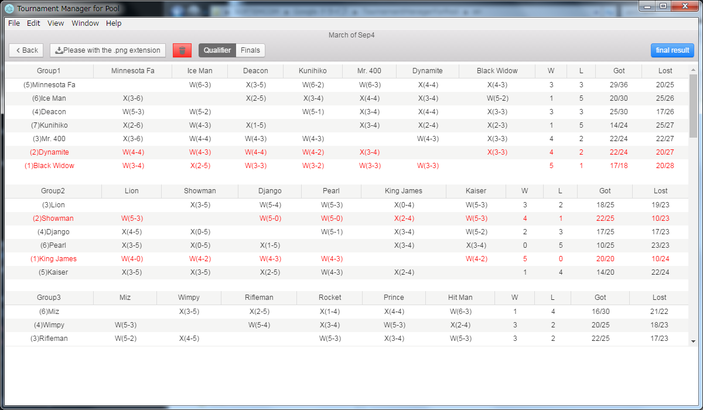 With all the end of the game in the league, ranking is determined, this war advance who will be displayed in red.
---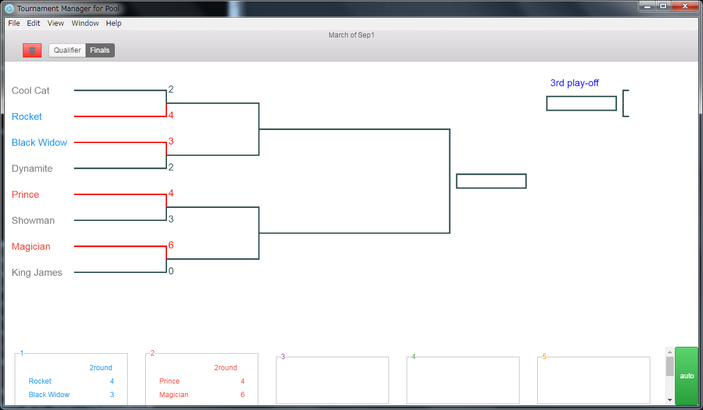 Single Ilimination of main race.
---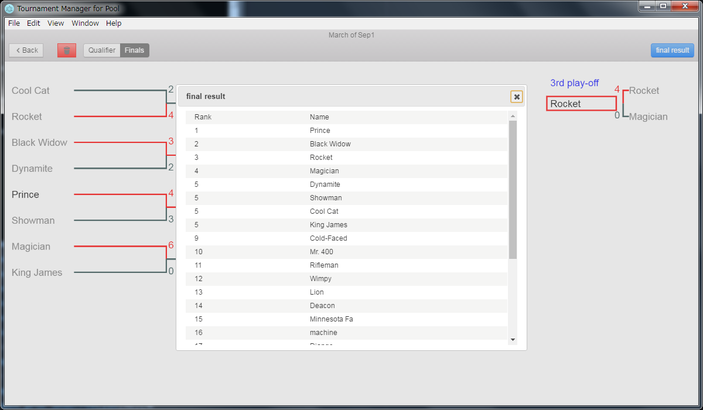 ---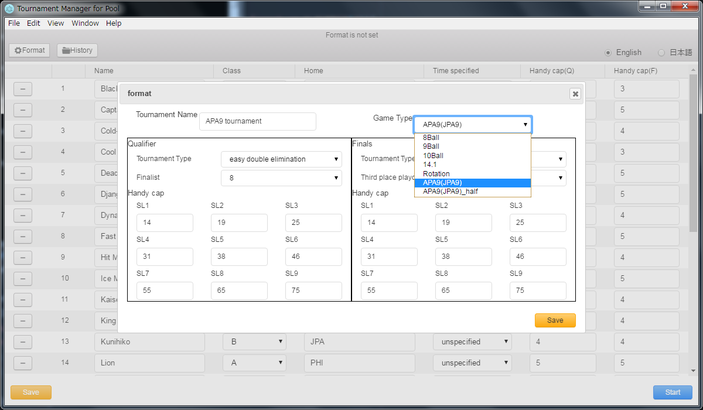 In format setting, if you select the APA, it will be in SL (skill level) rather than a class.
---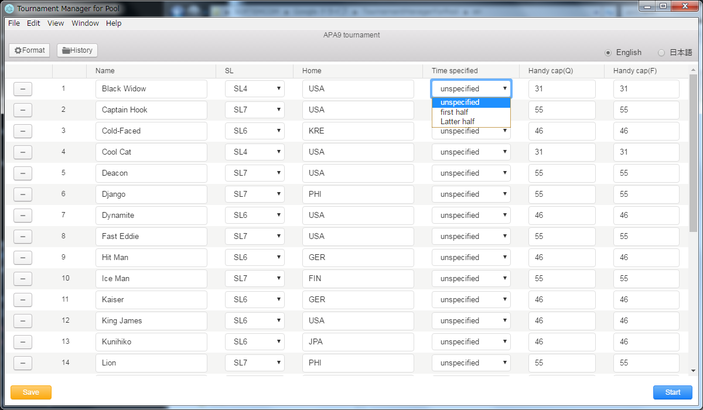 ---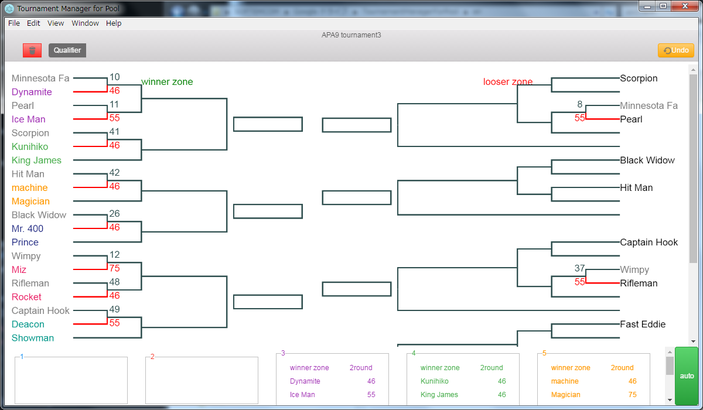 This is double illimination.
---
From the top page (entry page), you can view the past tournament results When you select the [history].
In history viewing screen, and press the download button, you can download the tournament results in the following png image. It is very useful to me for a result, such as the SNS.