Tournament Manager 14.1 League
This is free desktop web application that specializes in study group of 14.1game.
---
The entrance is here (Please use bookmark the transition destination)→
※ Enabled browser: Chrome, Safari, Edge, IE 11
---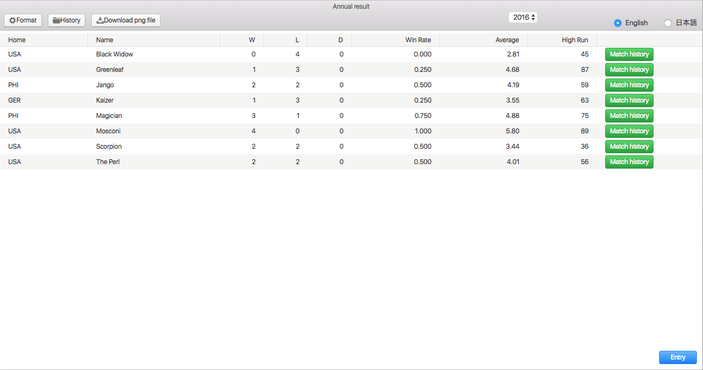 Top page, you can see the results summary of one year.
---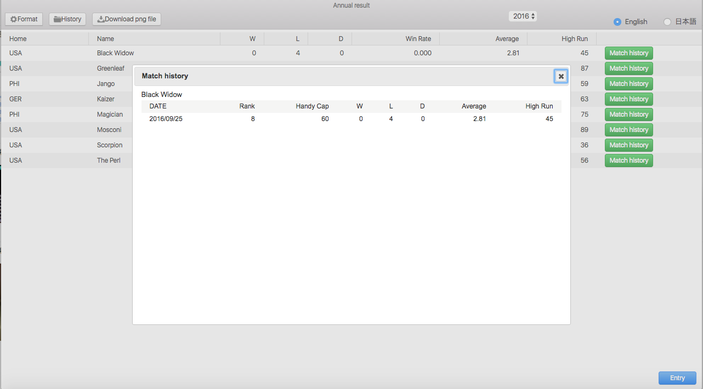 Match history button is pressed, you will see the past of participation history.
---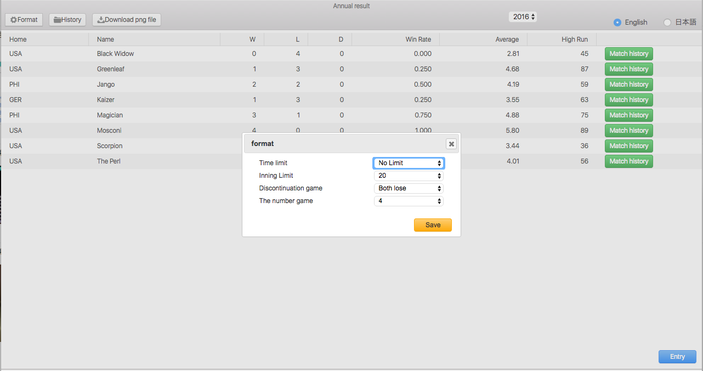 Format button at the top left corner, to set the format.
In order to carry out a smooth progression, it is set to be used well with 14.1 Study Group.
---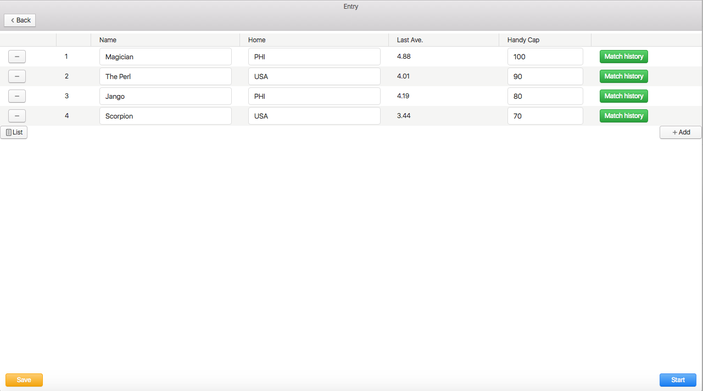 It is entry page. Number of entries is 4 or more people, more than 64 people.
Each time more than 12 people, will increase the group league.
---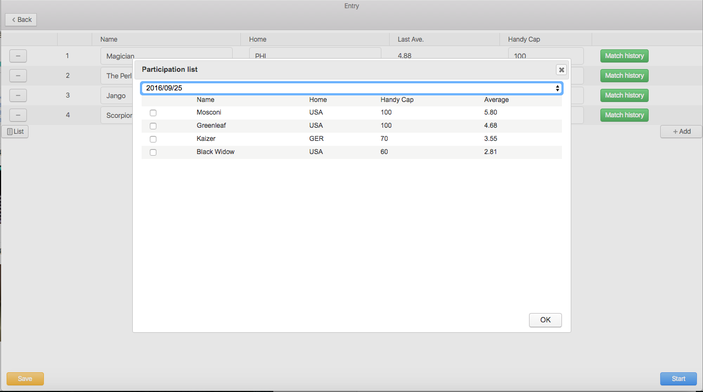 Because from past contestants list can transfer information, it saves also time to manually input.
---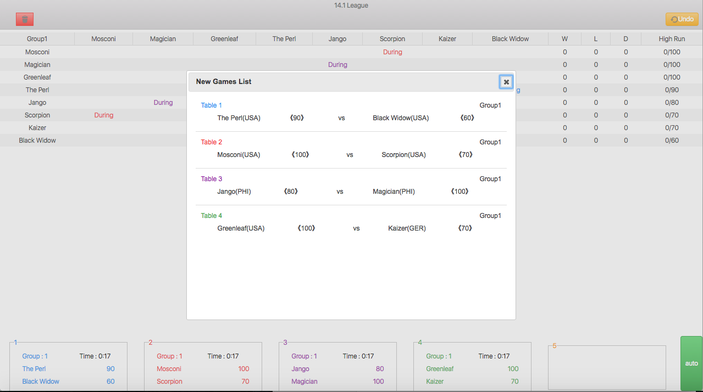 In [AUTO] on the green button on the bottom right, you allocate the game to the table automatically.
By clicking the table tab at the bottom of the screen, you can also allocate the game in the manual.
---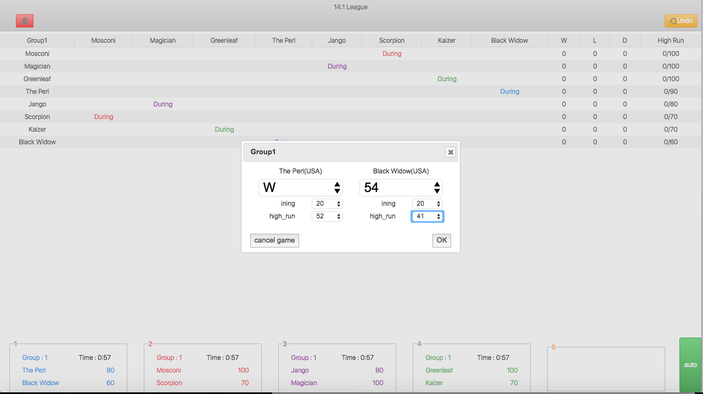 ---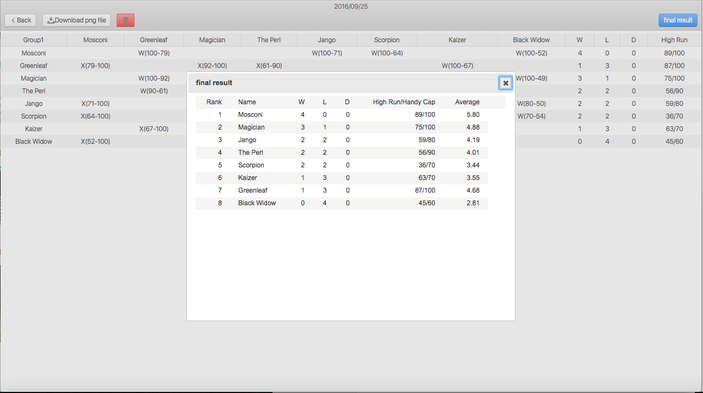 Every game is finished, or when everyone has reached the number of games set in the format, the final result will be displayed.
Ranking is determined by the order of winning percentage → high-run rate (high-run / handy cap).
---
From the top page, you can view the past tournament results When you select the [history].
In history viewing screen, and press the download button, you can download the tournament results in the following png image. It is very useful to me for a result, such as the SNS.