SNOOKER MONKEY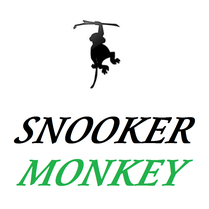 SNOOKER MONKEY is to reduce the burden of scoring in Snooker, to manage the data, such as competition results and highest break, and a grasp of progress condition, and keeping the motivation.
 It is a very useful application for Snooker players.
---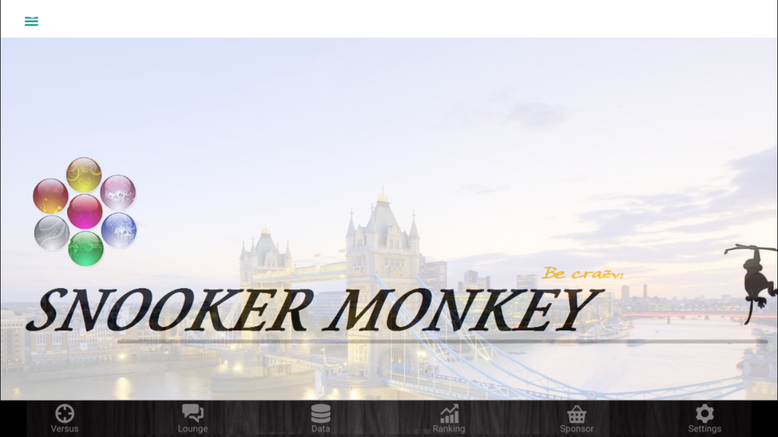 This is a main screen , includes 6 menus.
[Versus]
 You can start the Snooker game with automatic score calculation.
[Lounge]
 You can exchange information and rights management.
[Data]
  You can view the past of the competition results, highest break etc.
[Ranking]
 You can compete the SNOOKER MONKEY's users and world rankings around the world.
[Sponsor]
 It is sponsor's link.
[Settings]
 You can do the switching of the language (English / Japanese), the editing of the account information.
---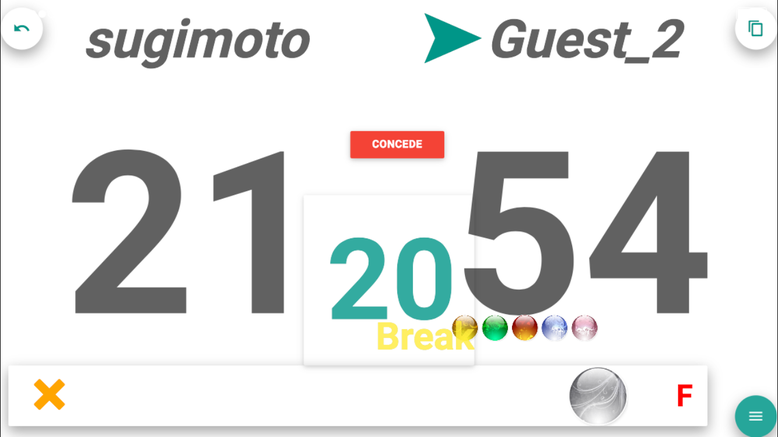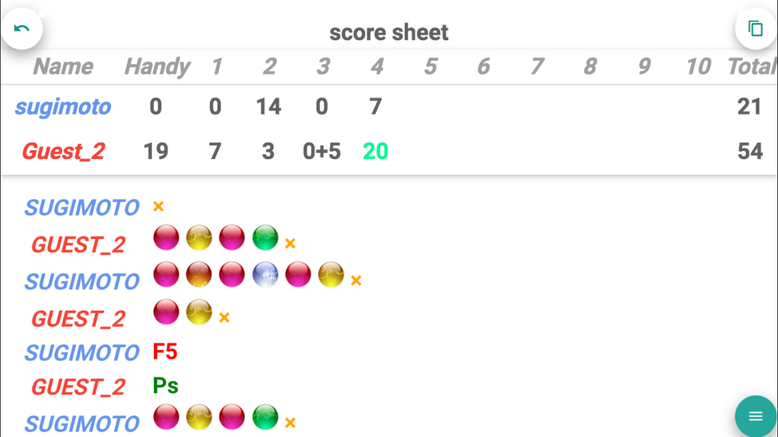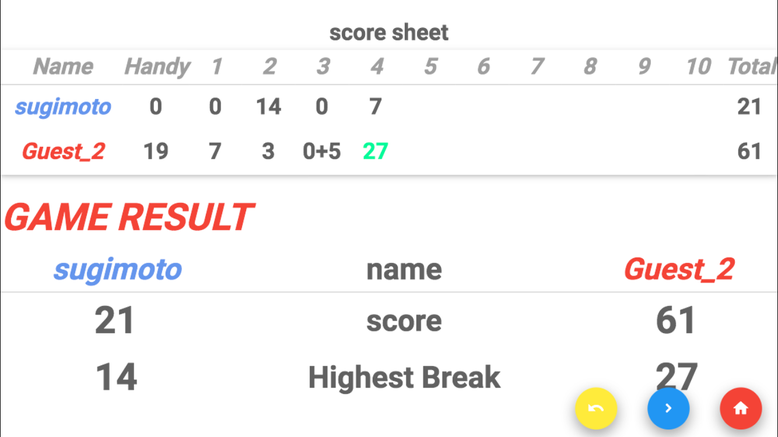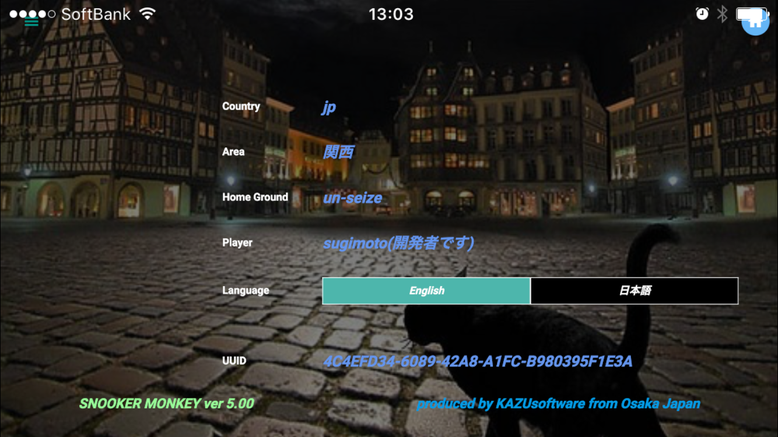 Target terminal: iPad, iPhone, Android
※This app can also use by a mobile phone, but we recommend a tablet terminal strongly.