POOL TIGER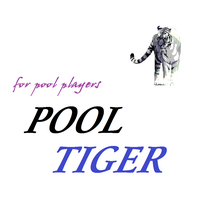 8Ball, 9Ball, 10Ball, One Pocket, 14.1, Fujiyama, Japan9, Rotation, Kairun, APA8, APA9, Bowlard, C.S.R.S.,Original skill ration system, Data managemant, World ranking...
 All of which is contained in this app.

---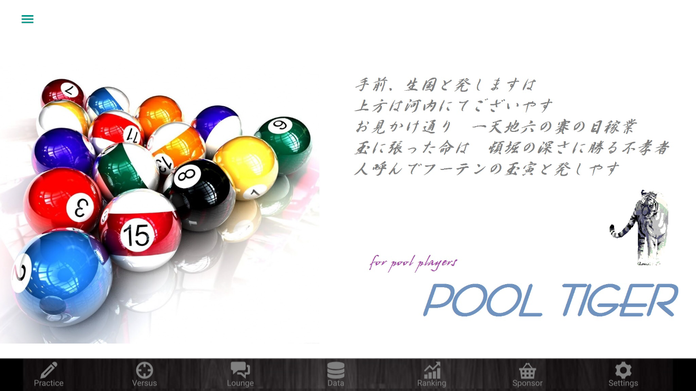 This is a main screen , includes 7 menus.
[Practice]
 Effort is not betrayed. You can choose the game from Bowlard, 14.1., C.R.R.S. and Kairun.
[Versus]
 Corresponding to the type of game, you can play with the special play board.
[Lounge]
 You can exchange information and rights management.
[Data]
  You can view the past of the competition results, average, or high-run, and more.
[Ranking]
 You can compete the POOL TIGER's users and world rankings around the world.
[Sponsor]
 It is sponsor's link.
[Settings]
 You can do the switching of the language (English / Japanese), the editing of the account information.
---
Target terminal: iPad, iPhone, Android, Windows(8.1 or higher)
※This app can also use by a mobile phone, but we recommend a tablet terminal strongly.